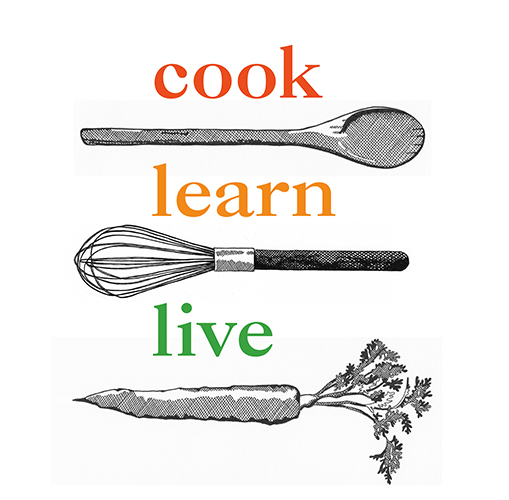 nutrition education
COOK LEARN LIVE
Ingredients for Good Design
A dedicated registered dietitian and nutritionist, the client, Jenna Saidel Lebowich, teaches culinary nutrition in her home kitchen and on site at corporations and community organizations.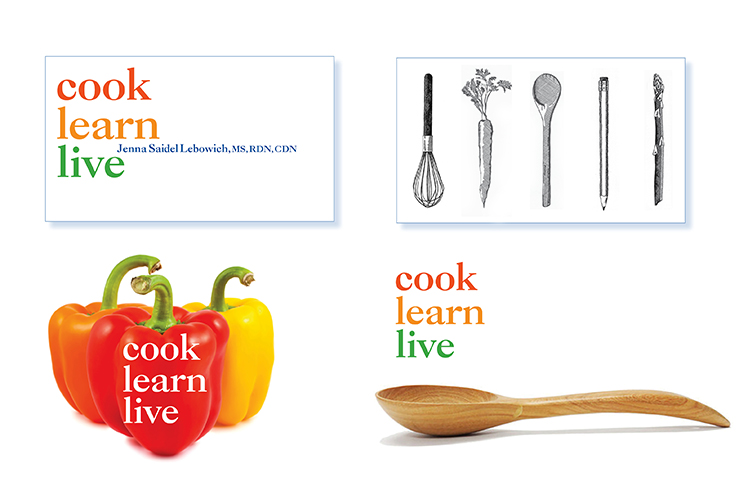 Her company's previous identifier was a photograph of three colorful bell peppers. Our goal was to continue that color scheme in a delicious new identity. We commissioned illustrator Marcie Chambers Cuff to draw a whisk, carrot, spoon, pencil, and asparagus stalk in her lovely cross-hatch, pen-and-ink style. These hand-drawn images, along with color photos of peppers and cooking tools, are the ingredients in a flexible identity that gives the client a menu of options.
One of the fun aspects of this identity is that the configurations of elements can be changed depending on the use and space available. Given today's easily customizable digital printing, Jenna now has the option of commissioning several different business cards with mix-and-match fronts and backs.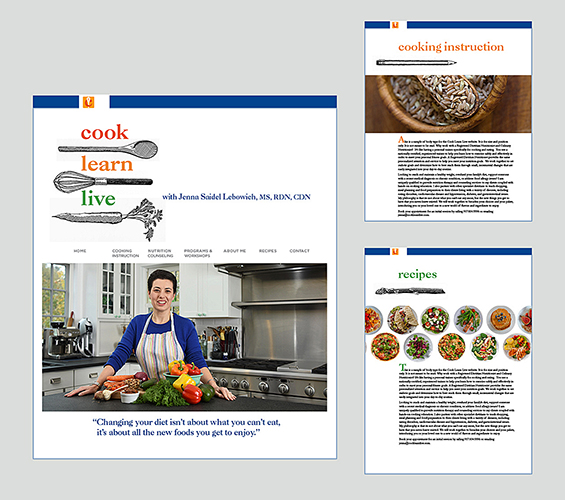 This website prototype with a featured image of Jenna in her kitchen invites you right inside, where she will teach you how to achieve your health and wellness by making meal plans and demonstrating how to confidently make delicious, enjoyable meals.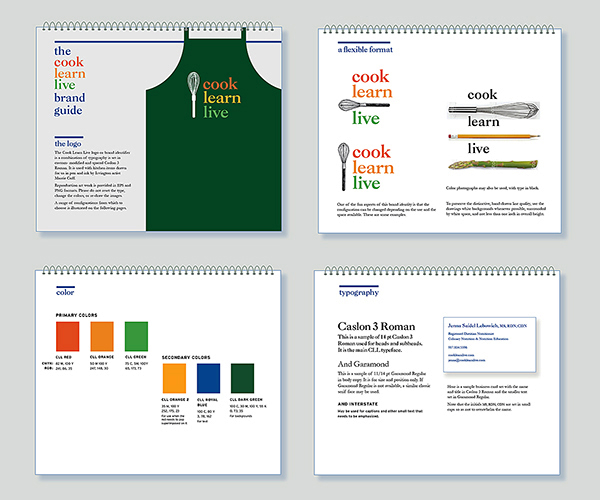 A seven-page brand guide gives the client everything needed to move forward— typography recommendations and samples, color palettee with CMYK and RGB colors, and templates for letterhead and presentation folder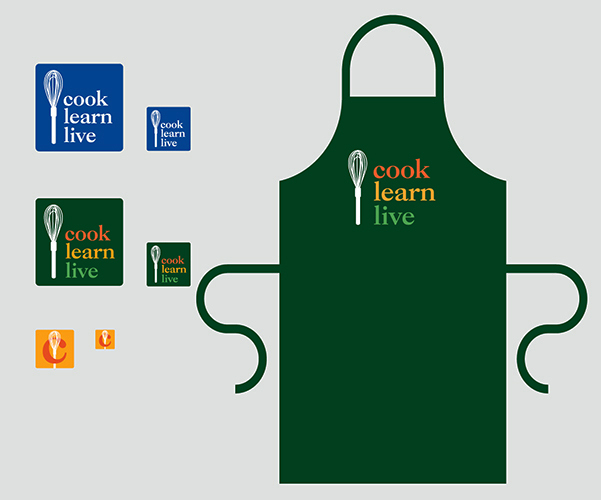 A simplified version of the logo was drawn in Illustrator for small uses and applications like silk-screening on fabric..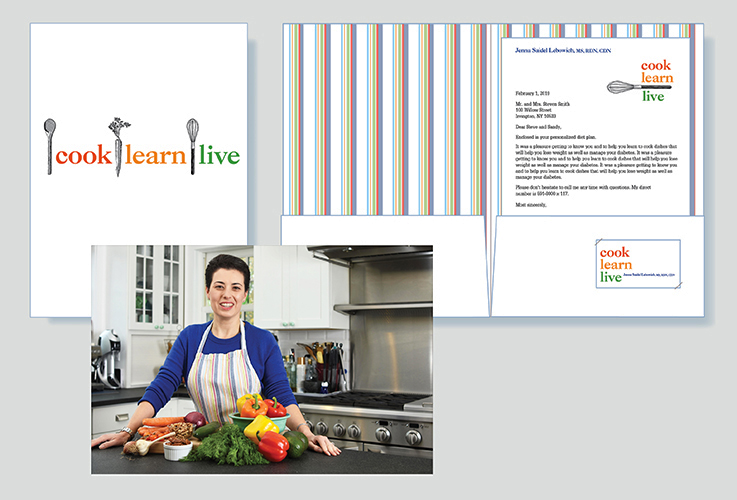 The inside of the presentation folder matches fabric Jenna found in France. And why not? It's important to take advantage of every opportunity to have a distinctive, personalized brand.