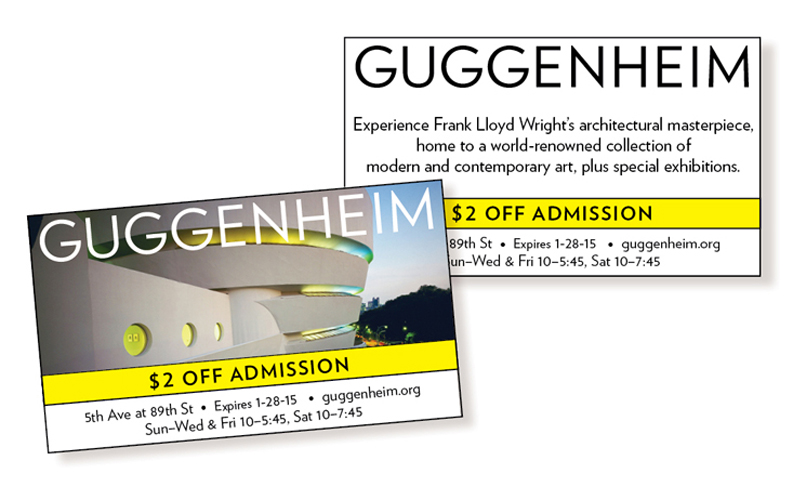 museum
THE GUGGENHEIM
If This Is the Frame,
Imagine the Art Inside
For more than a decade, we produced the Guggenheim ads that appeared in dozens of New York City visitor and travel publications.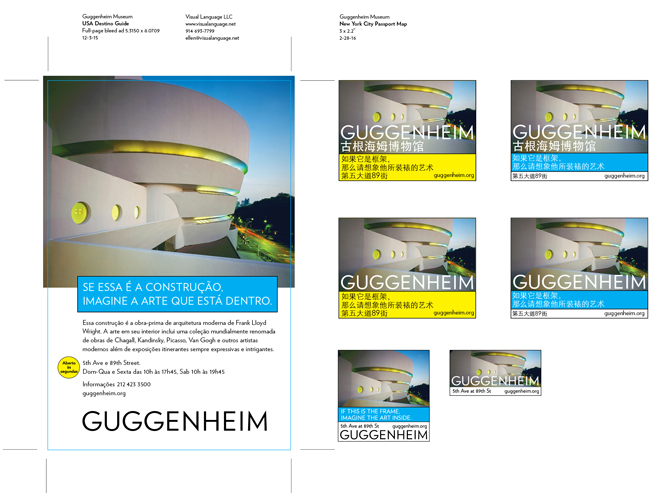 The "If this is the frame" campaign ran successfully since 2002 in full- and fractional-page sizes. We typeset some iterations in Portuguese and Mandarin.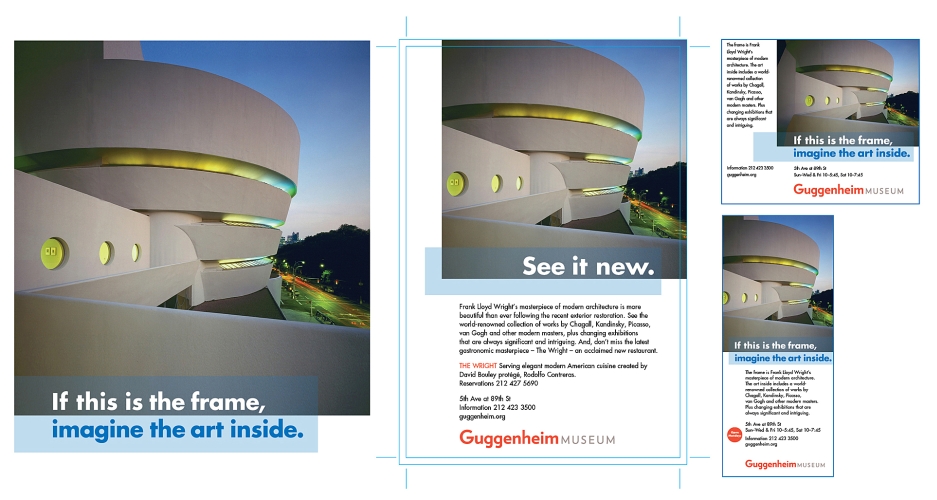 Every few years the logo and creative are refreshed.

An earlier campaign to bring new audiences to the Guggenheim included a direct mail package that was the museum's most successful membership solicitation to date.
Our research showed that art lovers most appreciate receiving invitations to black-tie openings. We developed this event invitation that includes, for a modest donation, a one-year membership. This concept has been widely imitated by other museums.