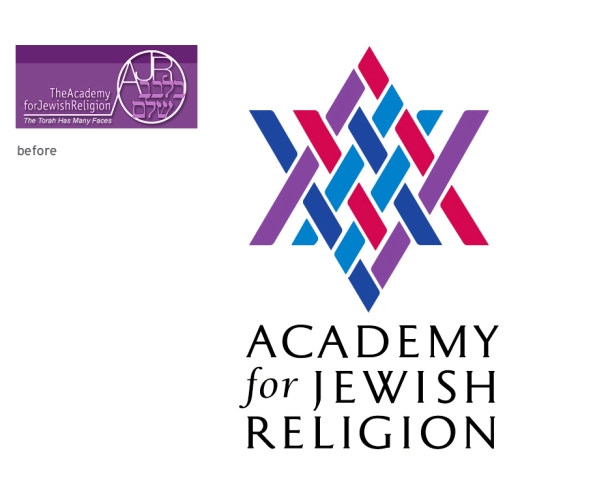 education
ACADEMY FOR JEWISH RELIGION
A Career with More Meaning
Orthodox, Conservative, Reform, Reconstructionist, Renewal? AJR, a pluralistic seminary in Yonkers, NY, eschews divisions and labels to train rabbis, cantors, and communal leaders to serve all branches of Judaism.
The colors in the woven-star symbol are the blue, crimson and purple of the Israelites' Biblical desert sanctuary. The logo is often accompanied by the tagline we developed: "Weaving Together the Strands ofJudaism."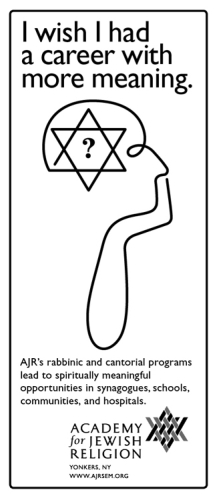 The logo can be used in various configurations, adapting to available space — for example, to the limited space in this recruiting ad campaign. Illustration by Felix Sockwell.

Group portrait by Richard Frank depicts AJR faculty and students who serve all Jewish denominations.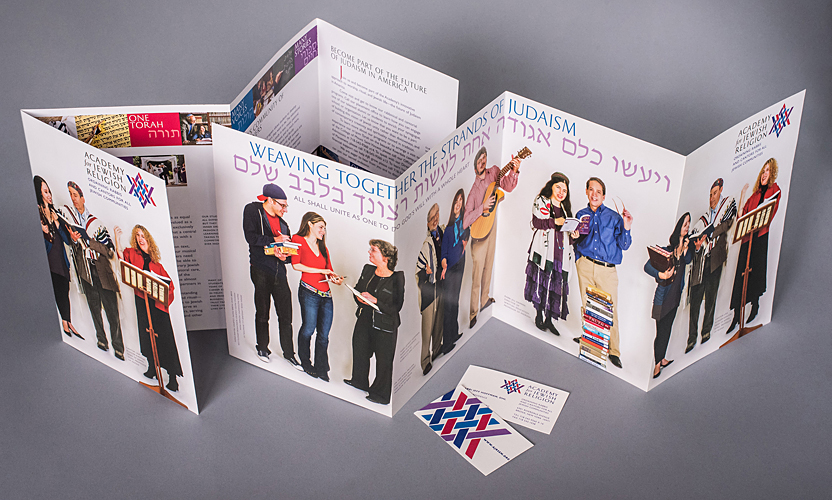 The photo was shot in four sections and combined to function as a background on this accordion-fold student recruiting piece.

AJR's history is encapsulated in a four-panel exhibit displayed at its anniversary dinner in September 2016 at the Museum of Jewish Heritage in lower Manhattan.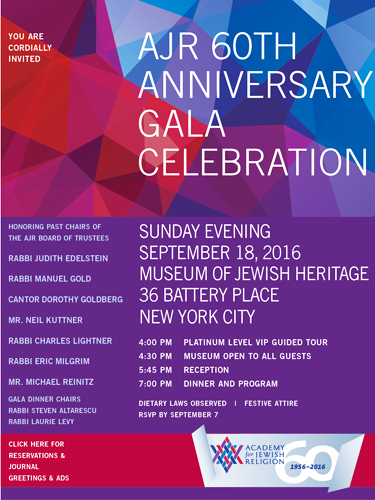 A new faceted background pattern and a special 'floating' signature logo, which incorporates references to an anniversary ribbon and an open book, are being used throughout 2016 on the website, ads, and this online invitation to the celebration dinner.