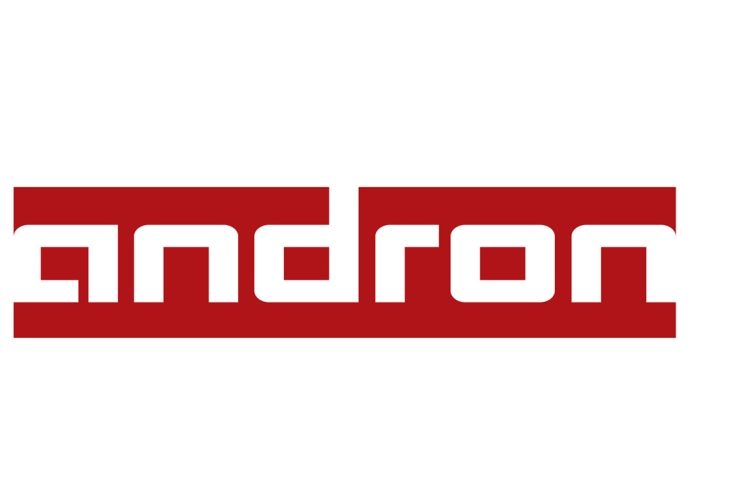 real estate and construction
Andron Construction Corporation
Design and Build
This regional construction company specializes in schools and colleges, health care facilities, and laboratories.
We replaced their dated script logo with a bold I-beam of color.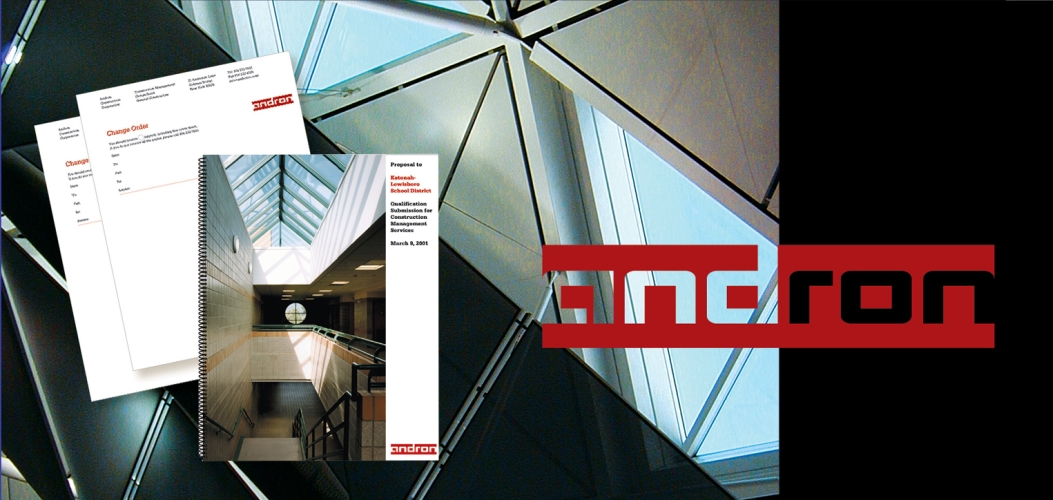 Standing out among the RFPs: bold graphic identity and proposal template distinctively brand Andron as an industry leader and have helped the company win new business in a larger geographic area.
See-through letterforms give the logotype great flexibility.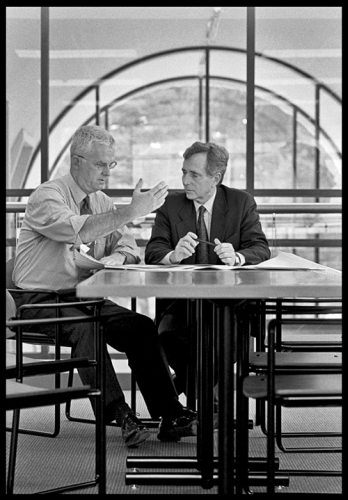 Portraits by Alan S. Orling depict Andron executives in intriguing architectural environments built by the company.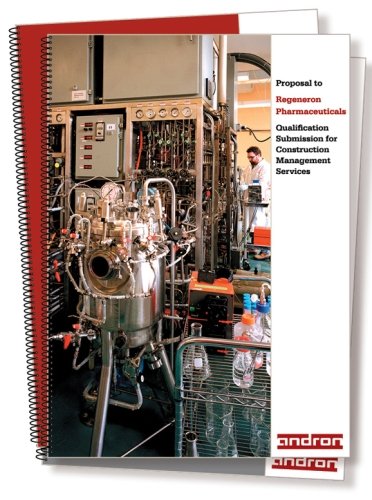 Proposal cover photography by ESTO in a complex Andron-built laboratory at Regeneron Pharmaceuticals, Tarrytown, NY.