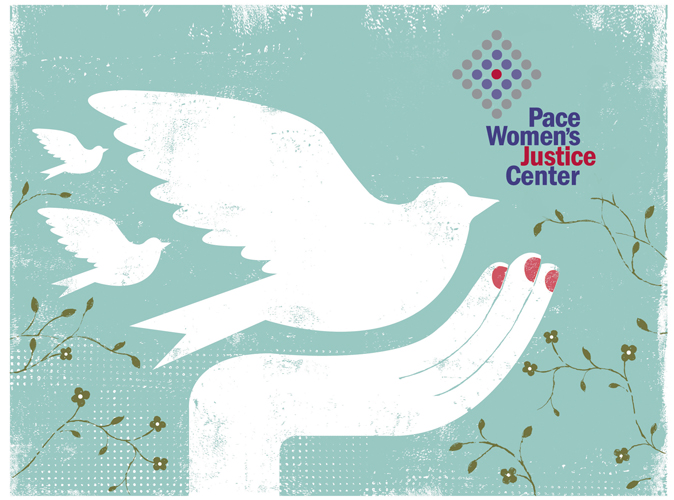 legal services
PACE WOMEN'S JUSTICE CENTER
Justice, justice shall you pursue.
Westchester County, New York, is known as an affluent and safe area. Yet more than 12,000 domestic violence incidents are reported every year. Many victims can't afford the legal help they need. The attorneys at Pace Women's Justice Center are there—right at the White Plains and Yonkers courthouses—to provide free or low-cost legal representation.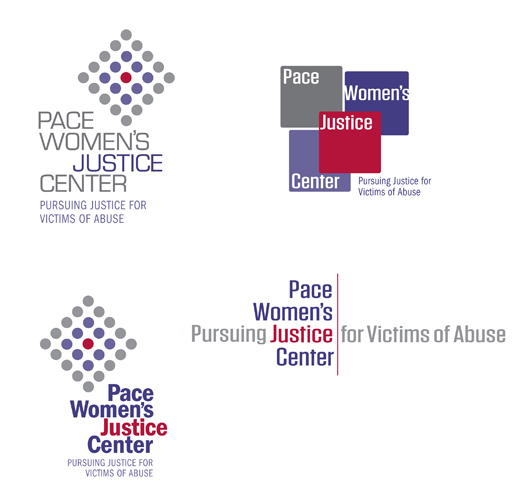 After years of getting by with homemade materials, PWJC was ready for a professional image, they called upon Ellen Shapiro of Visual Language LLC to develop a logo and tagline and write and produce marketing and fundraising pieces.
Purple is the nationally recognized color of domestic abuse; the logo exploration process included developing a color palette that featured purple.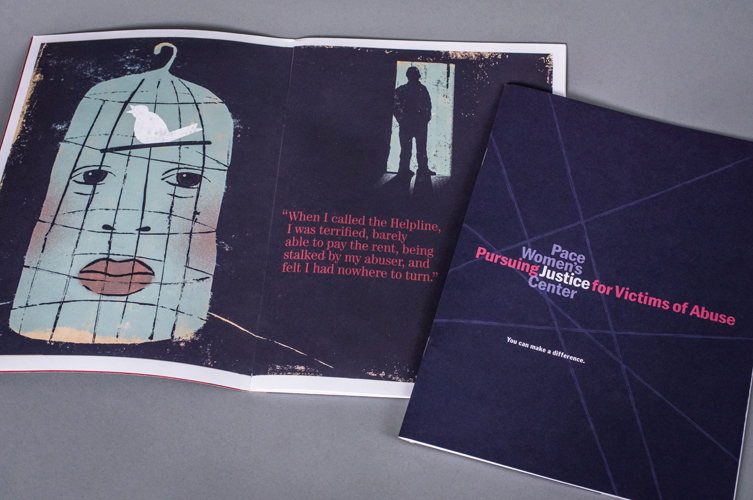 A top priority was producing a case statement. In 16 pages plus cover the case is made: The situation, why funds are needed, and how they will be used to provide free legal services, hire and train professionals, and expand community outreach and training programs.

Paintings by Edel Rodriguez depict the transformation of the domestic abuse survivor from trapped victim to free person, ready for a fresh start in life.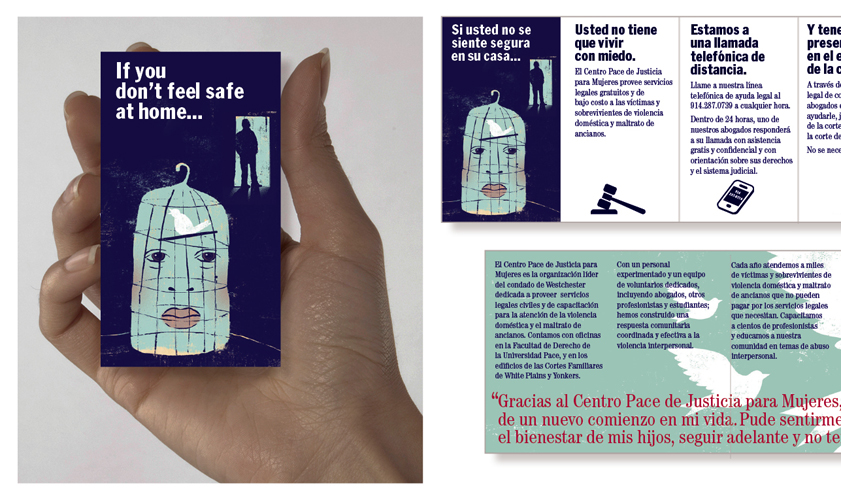 To communicate with the victim — who might be in jeopardy if her abuser learns that she's planning to seek an order of protection — we developed a discreet, business-card size brochure, produced in English and Spanish.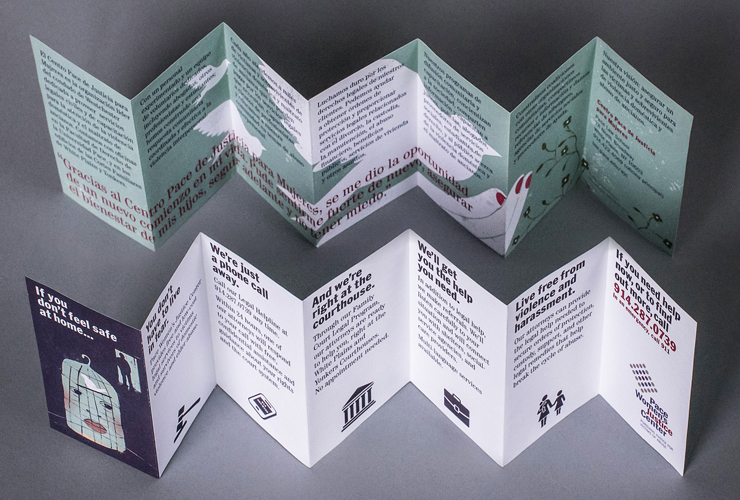 Seven 2 x 3 1/2″ panels provide all the information needed to seek legal help and begin to live free from violence and harassment.

Proposed: posters to be displayed in places like bus shelters, daycare centers and laundromats to inform the public about the work of Pace Women's Justice Center.
To see projects in more detail, click on any client name below: