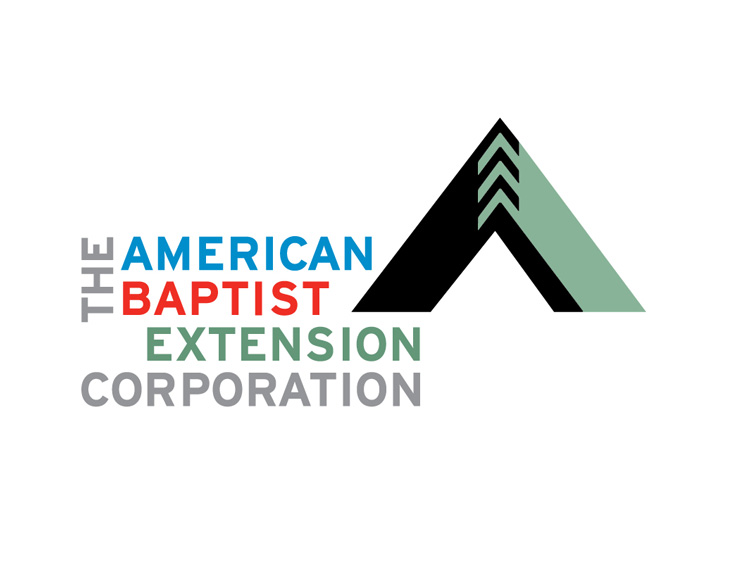 financial services
THE AMERICAN BAPTIST
EXTENSION CORPORATION
The Financial Organization with a Mission
ABEC, headquartered near Philadelphia, provides building planning services and loans to American Baptist churches, helping them expand, renovate, and become accessible and energy-efficient.
Based on a dovetail joint — the strongest bond in construction — the brandmark suggests praying hands and a church spire as well as the letter 'A.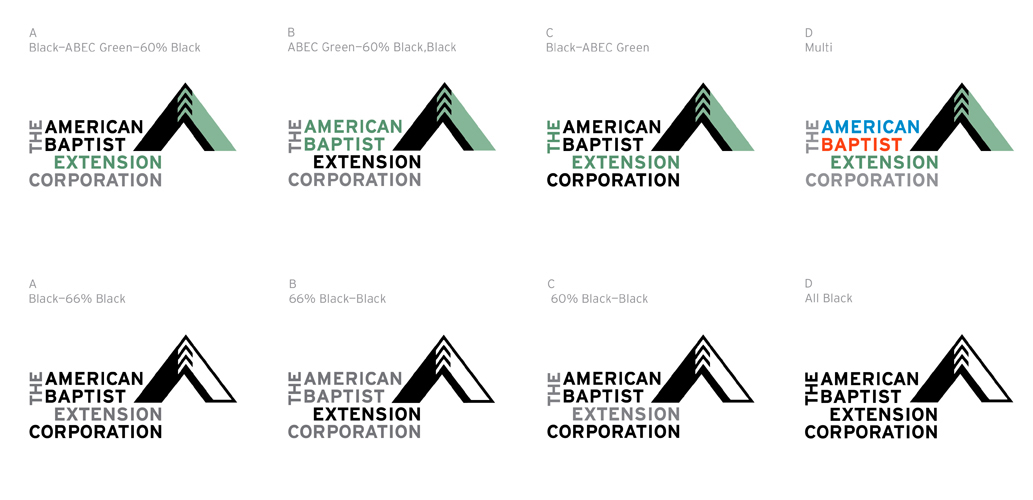 Logo palette keeps brand identity consistent over a range of print and web applications.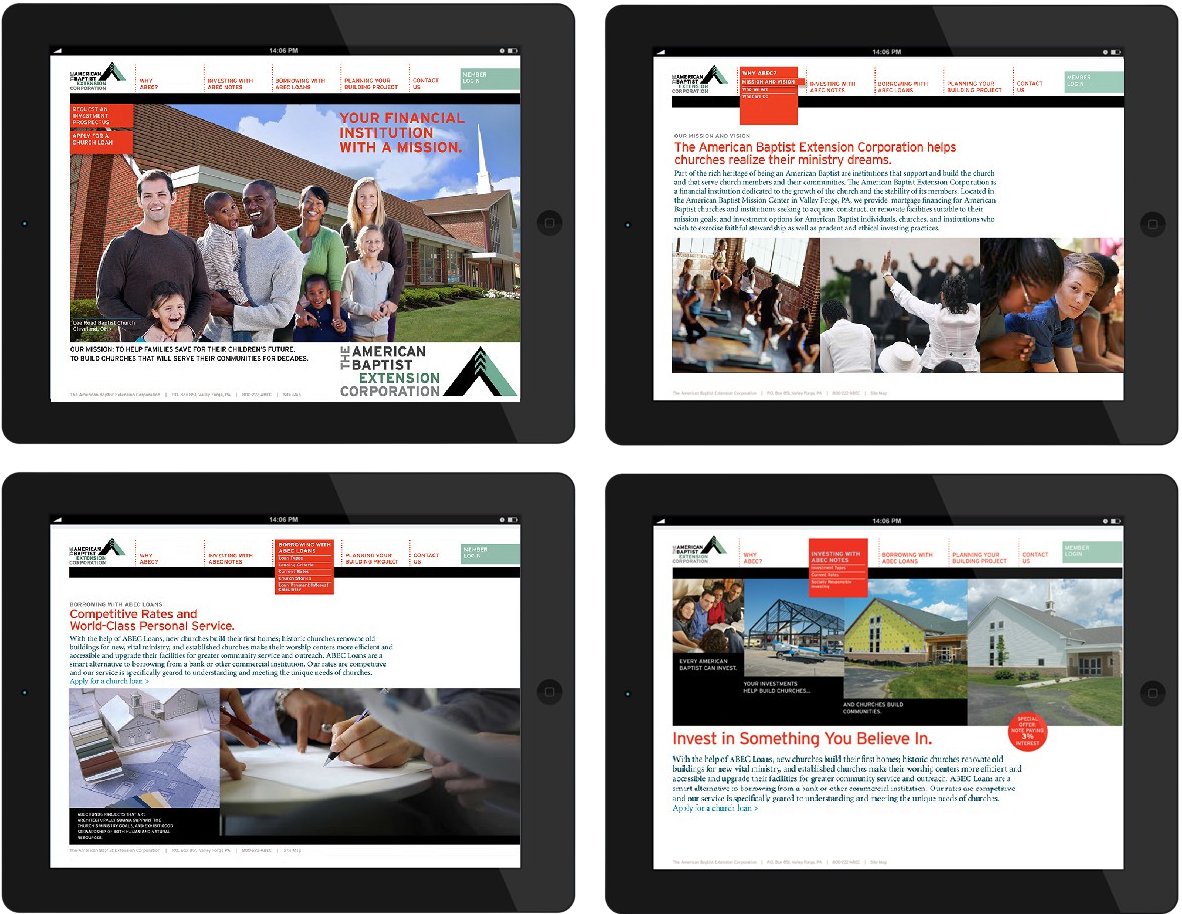 ABEC's website is designed in a custom WordPress template that can be easily updated with new information such as current loan rates and new investment products.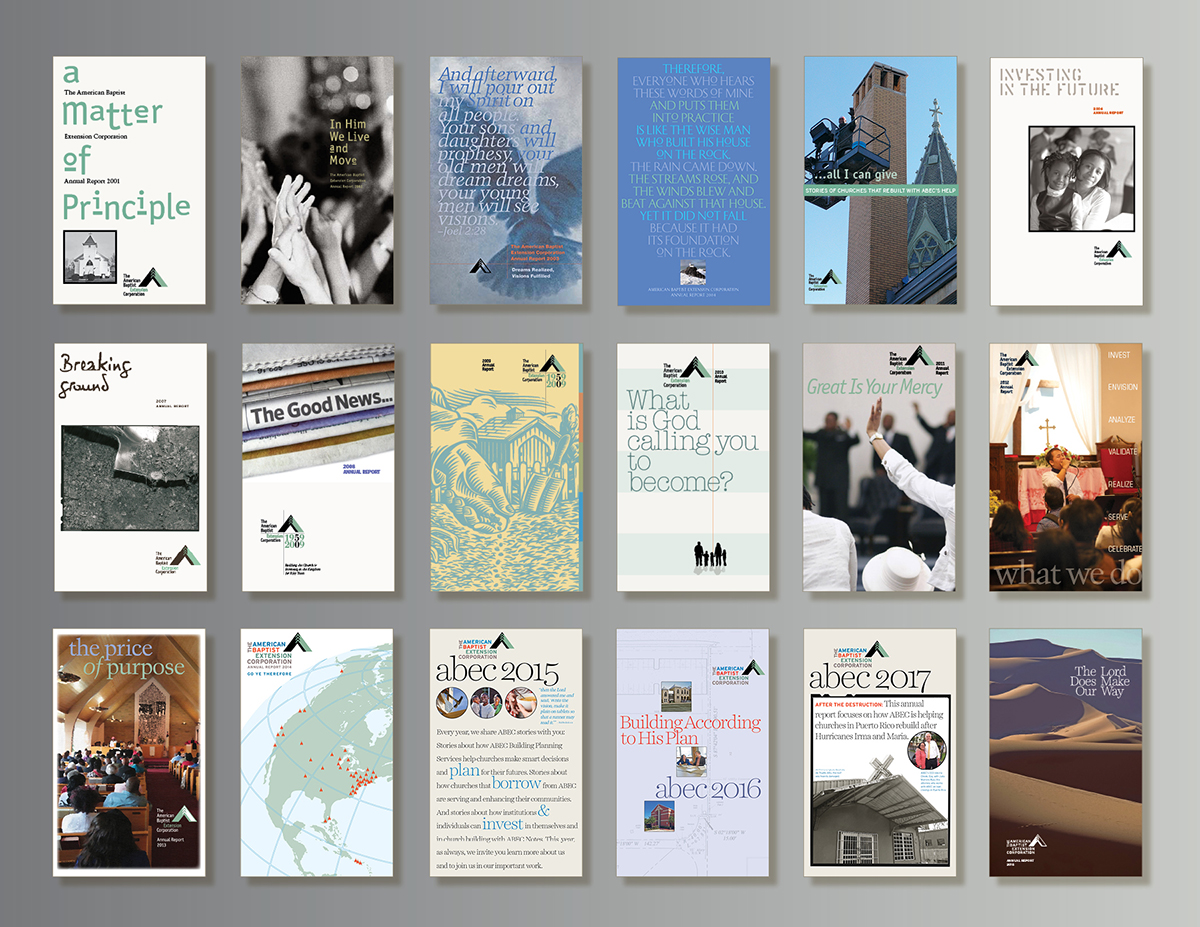 For 20 years, Visual Language LLC has been producing annual reports that tell the stories of churches that have been built and renovated to better serve their communities and the stories of investors who've enjoyed consistent returns.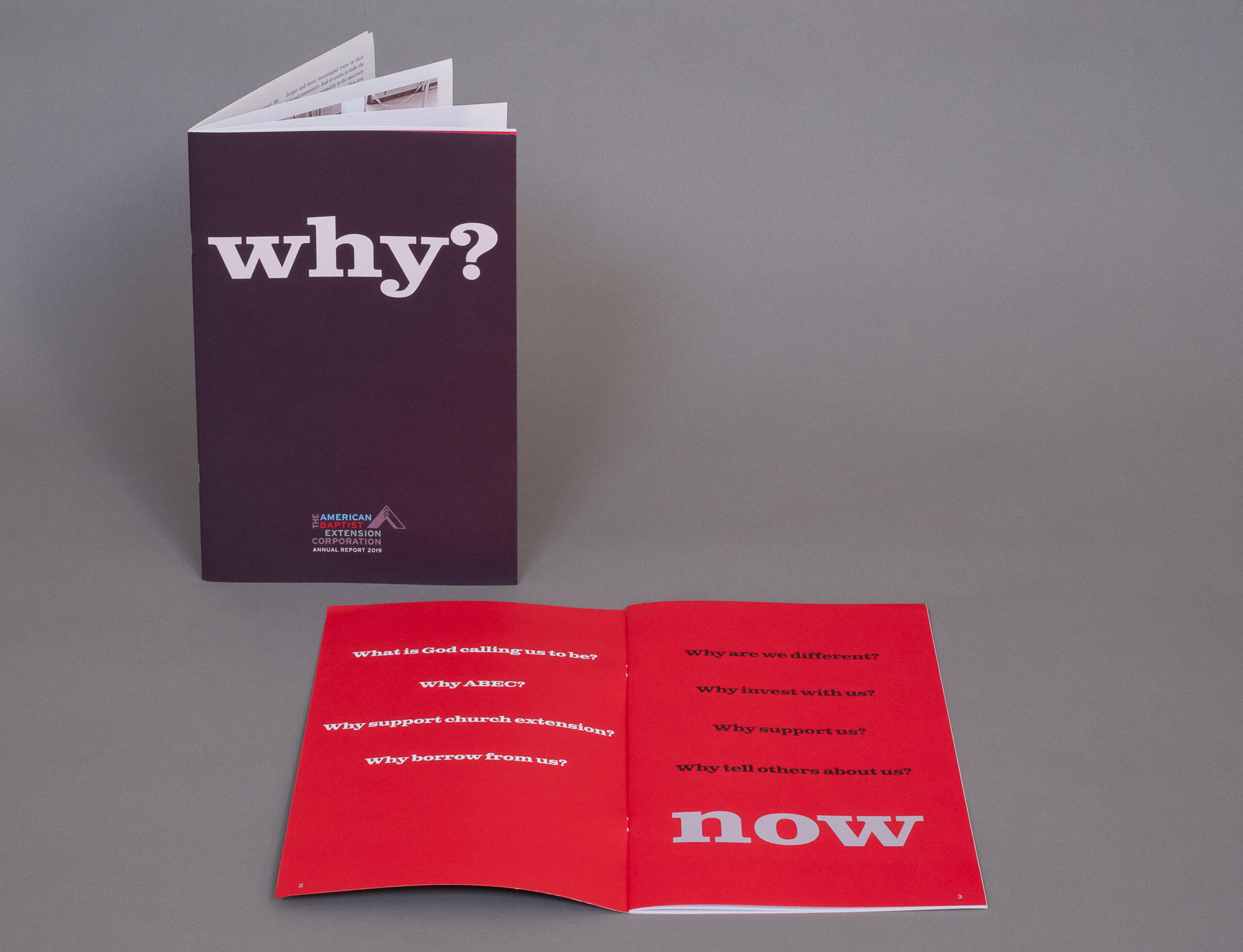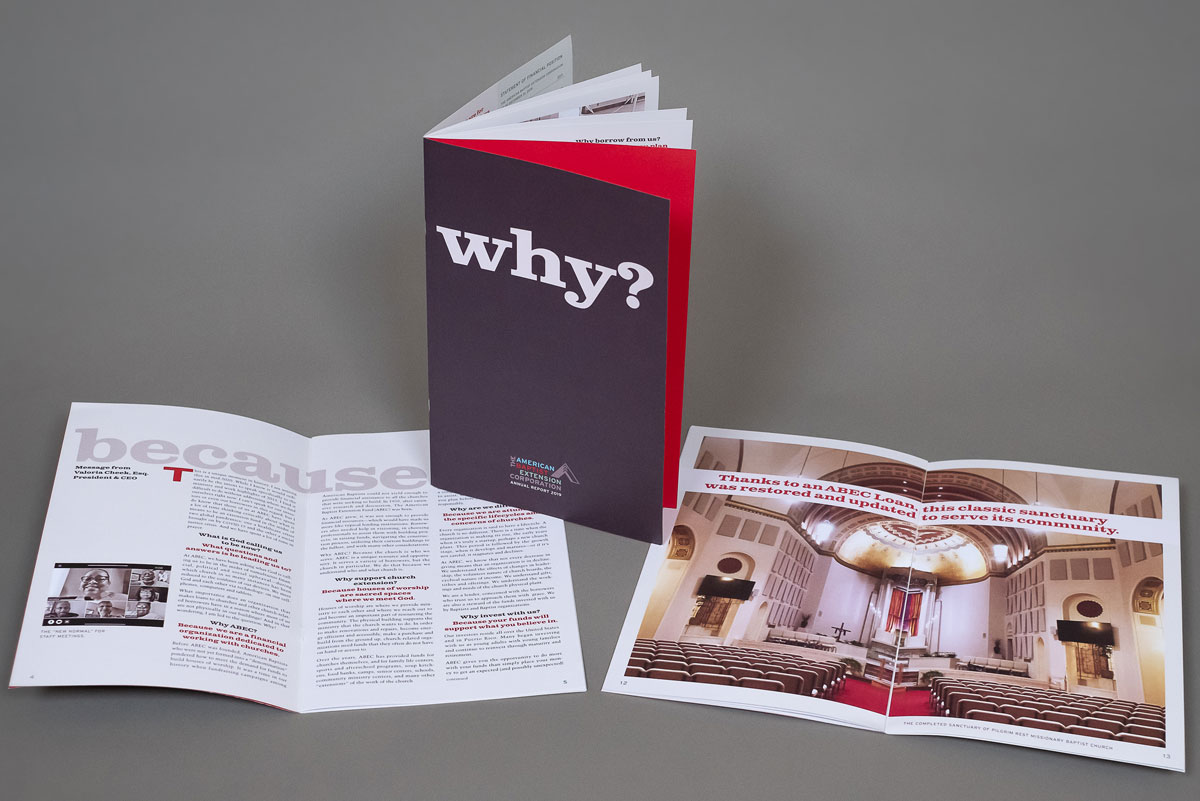 The 2019 annual report responds to the difficulties experienced by churches and congregations during the pandemic.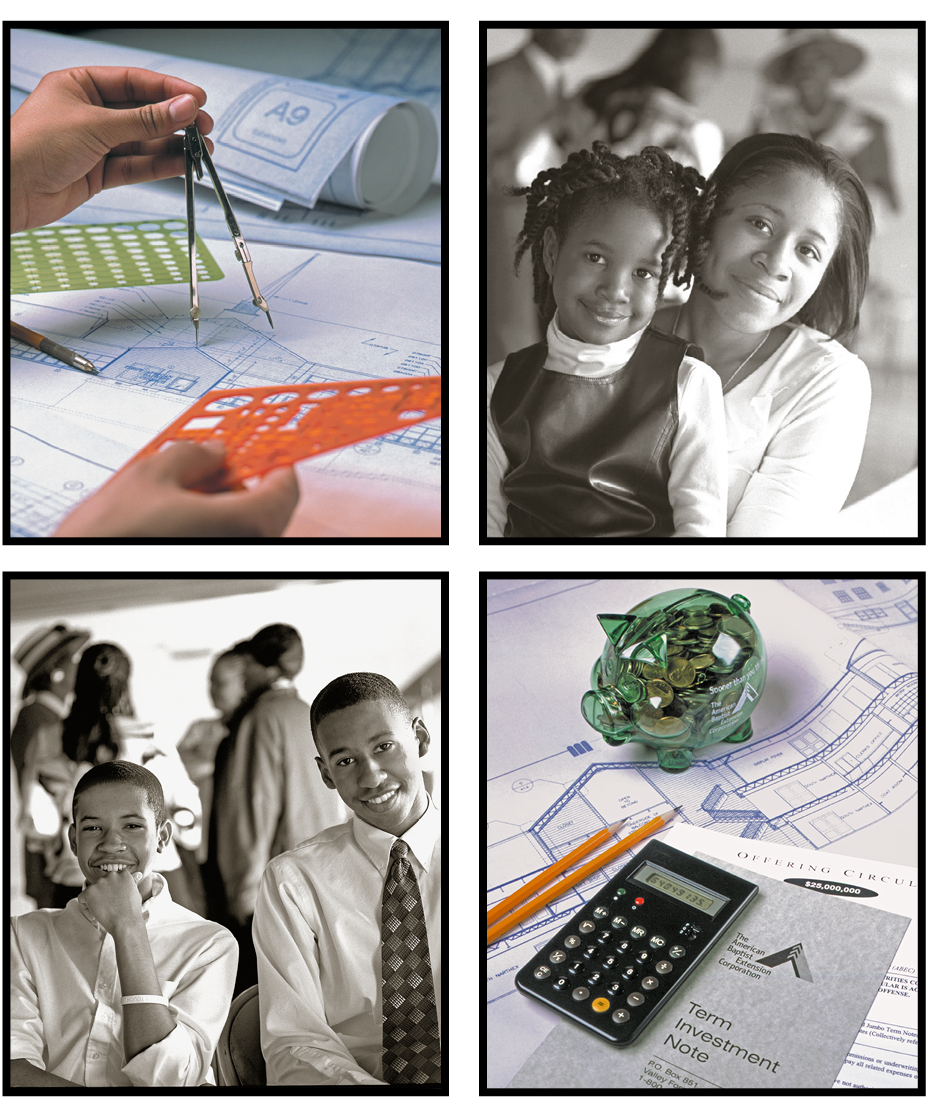 Annual report photography has ranged from images provided by churches to original photography including portraits by John Bastian and still lives by Peggy Barnett.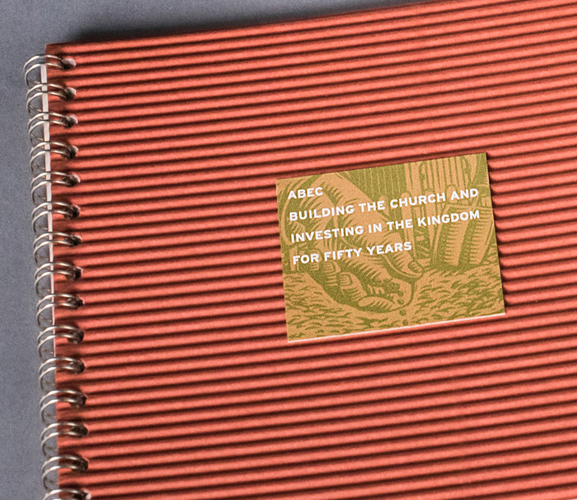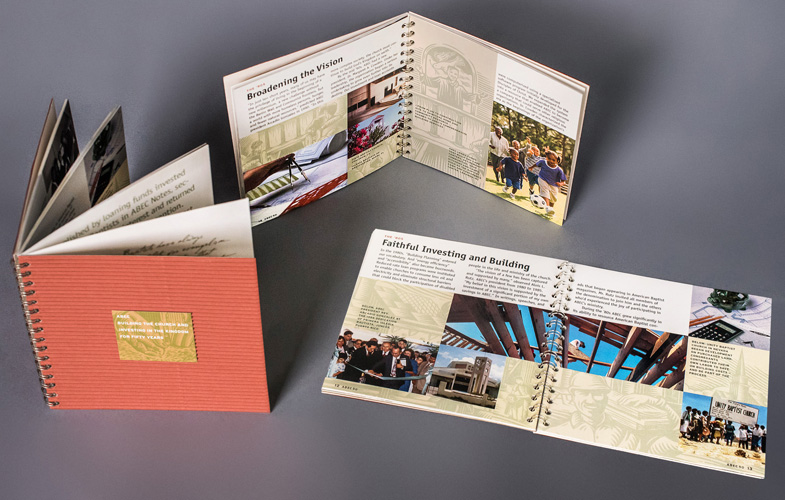 For ABEC's 50th Anniversary, we designed a commemorative booklet tracing 50 years of history in words and images, including a series of digital woodcut-style illustrations by John Etheridge.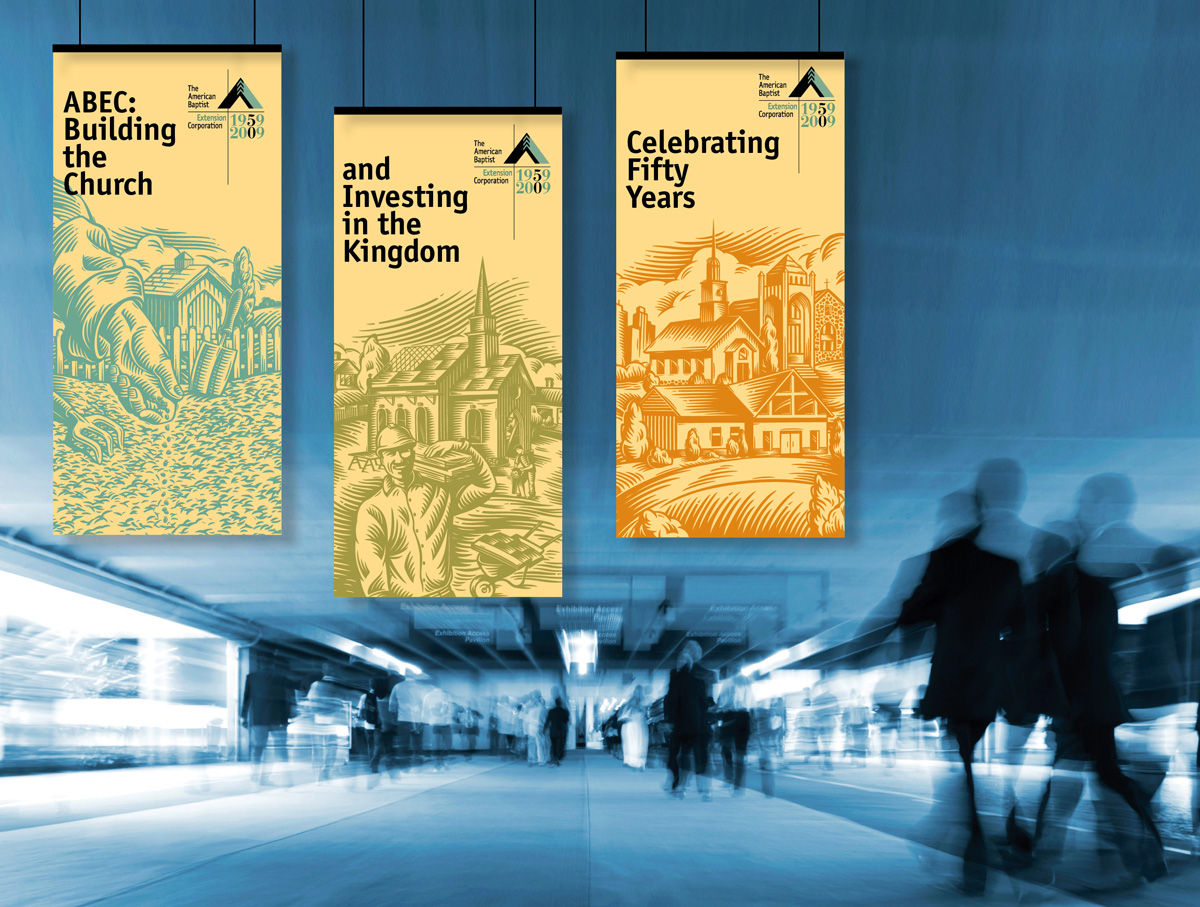 The illustrations were also featured in ads, the annual report and banners at the American Baptist Churches Biennial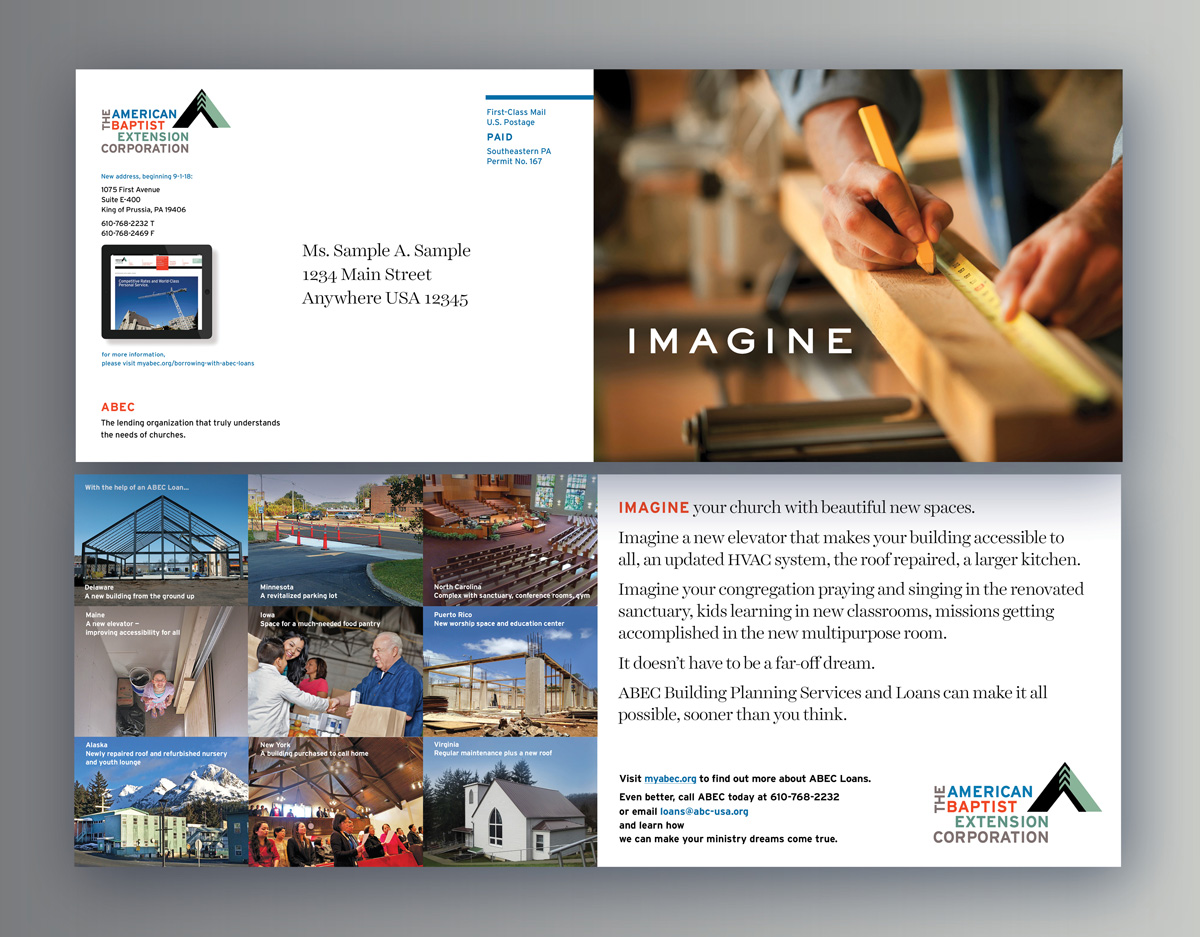 ABEC reaches out to develop new customer relationships via direct mail. This four-page oversize-postcard features nine projects that came to fruition thanks to ABEC Loans.