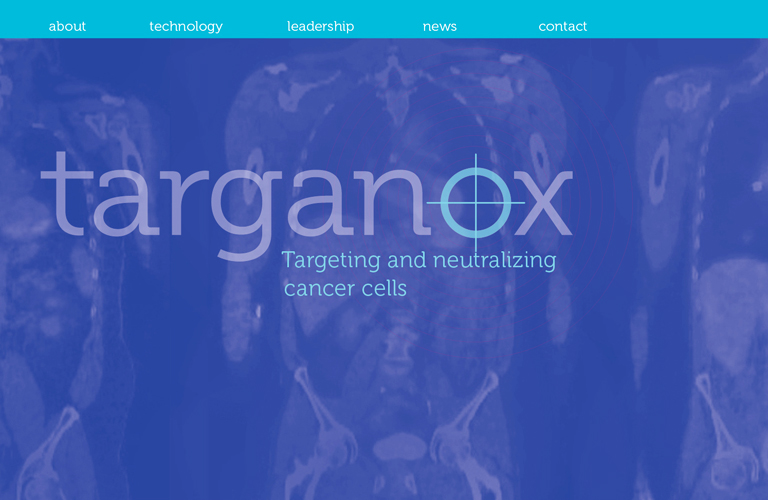 pharmaceutical
TARGANOX
Targeted Drug Discovery
In Cambridge, MA, scientists are developing a new class of pharmaceuticals that target certain molecules related to disease.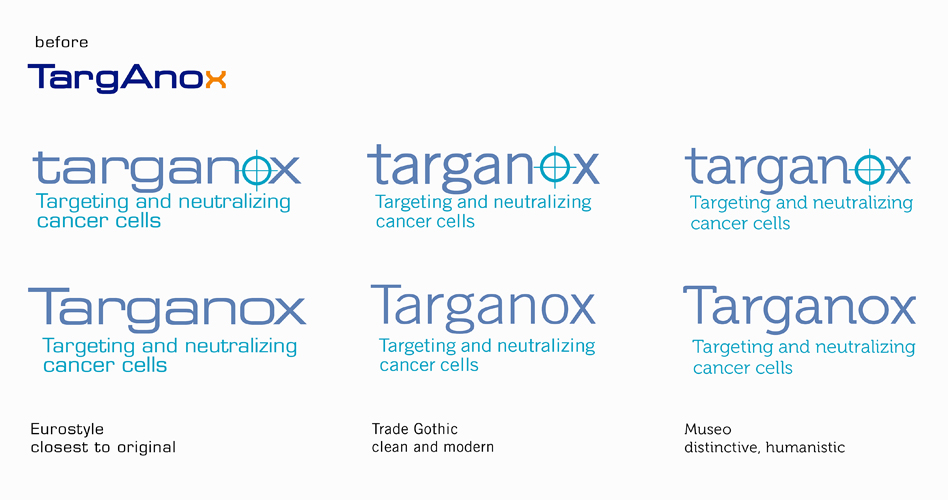 We explored various typographical approaches to the name 'Targanox," each of which was applied to a sample home page, helping the client visualize each option in context. The client chose Eurostyle, closest to their original typeface, without a target in the 'o.'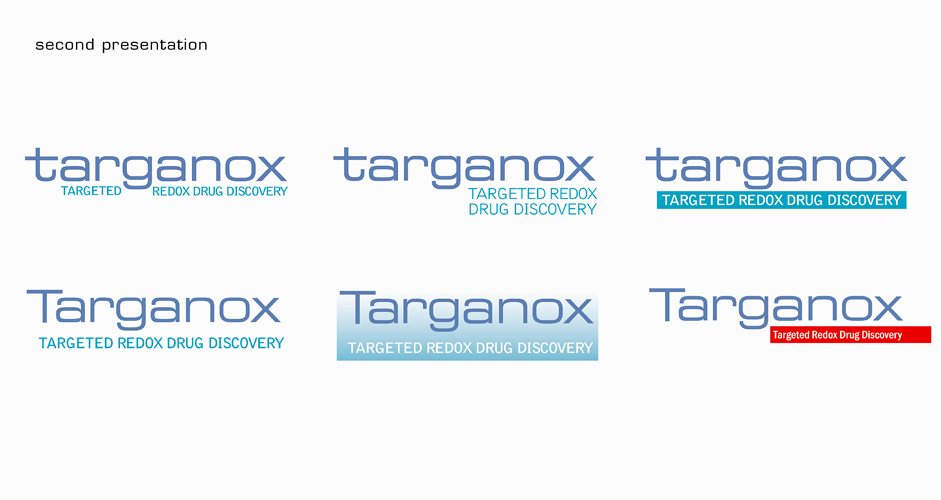 Initial explorations typically lead to a second presentation, which demonstrates refinements including approaches to the relationship of the tagline to the logotype.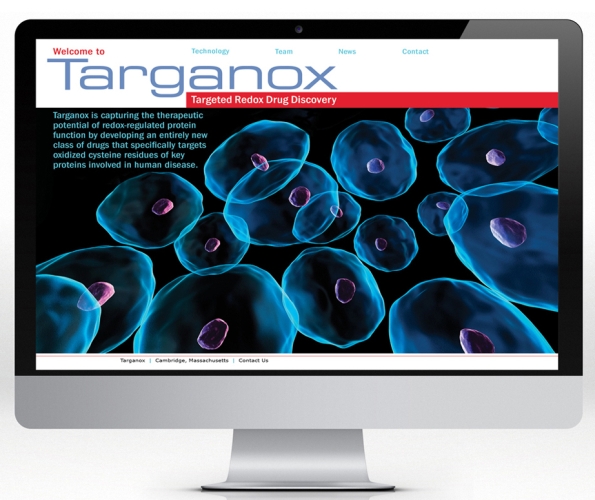 With effective use of white space, contrast, and inexpensive stock photography, a simple website such as targanox.com can make a dramatic statement.
Stationery and business cards are more memorable with the key website image on the back.
To see projects in more detail, click on any client name below: