pharmaceutical
SAPIENCE THERAPEUTICS
Translating Science into Novel Therapeutics
This biotech startup is entering into virtual entrepreneurial partnerships with medical schools and hospitals to develop new, less toxic approaches to cancer treatment.
The word Sapience means thoughtfulness and wisdom, and we aimed to create a quiet yet dynamic identity that stands for scientific creativity, innovation and healing.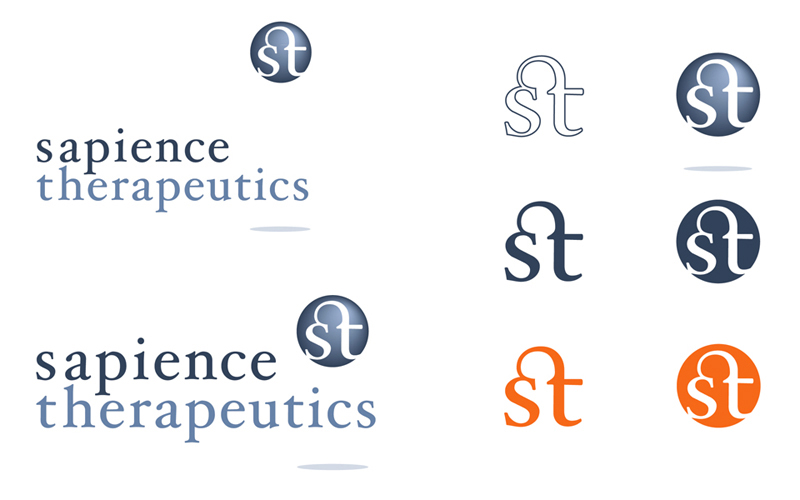 The brand identity incorporates novel elements—including the hint of a silhouette of a hopeful patient between the 's' and the 't' in the circle — created in both dimensional and flat versions. The elements are designed to be separated and used in different relationships to each other…
…and can travel in space.
[note: press "Done" to exit and to continue scrolling.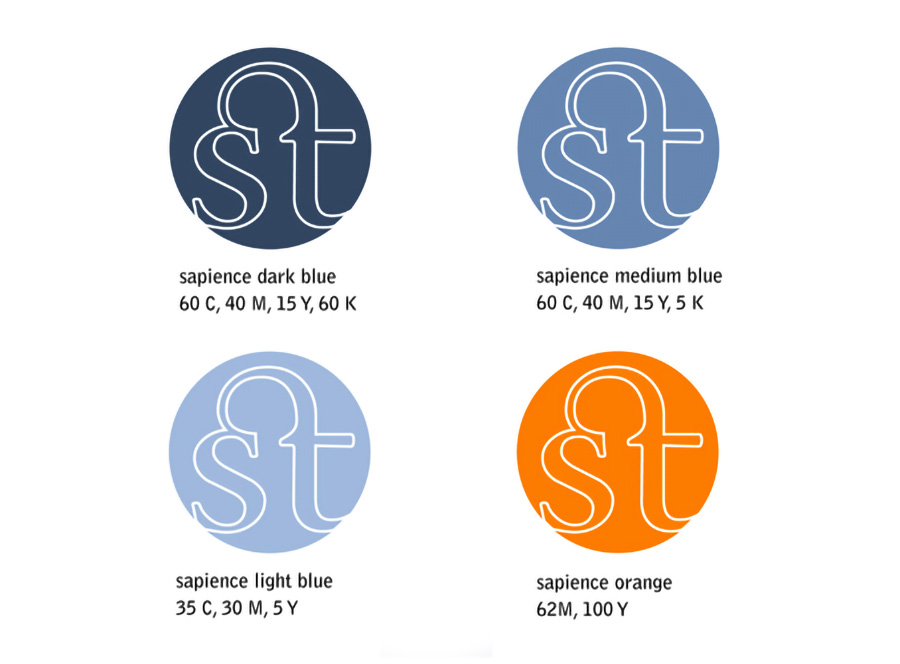 Many companies in the pharmaceutical category use leafy green colors and transparency to represent health. Our color palette answers the client's brief: "Communicate strength and simplicity with dominant typography and strong colors."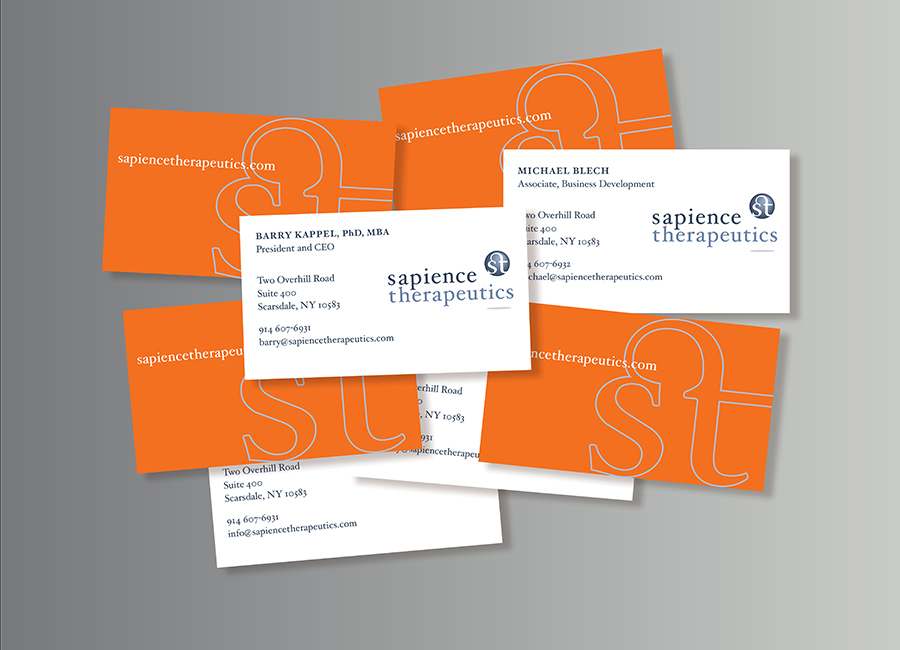 More in Biotechnology, Pharmaceutical, Medical
Cerecor, Inc.
ContraFect Corporation
Electro-Biology, Inc.
Anterios, Inc.
Sapience Therapeutics
Emergency USA
Or Explore More:
Biotechnology, Pharmaceutical, Medical
Financial, Legal, Consulting
Products and Services
Education
Nonprofits: Arts, Community