biotechnology
ELECTRO-BIOLOGY, INC.
Healing with Electromagnetic Signals
We visualize out how to best tell the story of how your services or products benefit the customer.
Studio photography with models overlayed with drawings demonstrate to investors and potential customers how the EBI bone-healing systems work.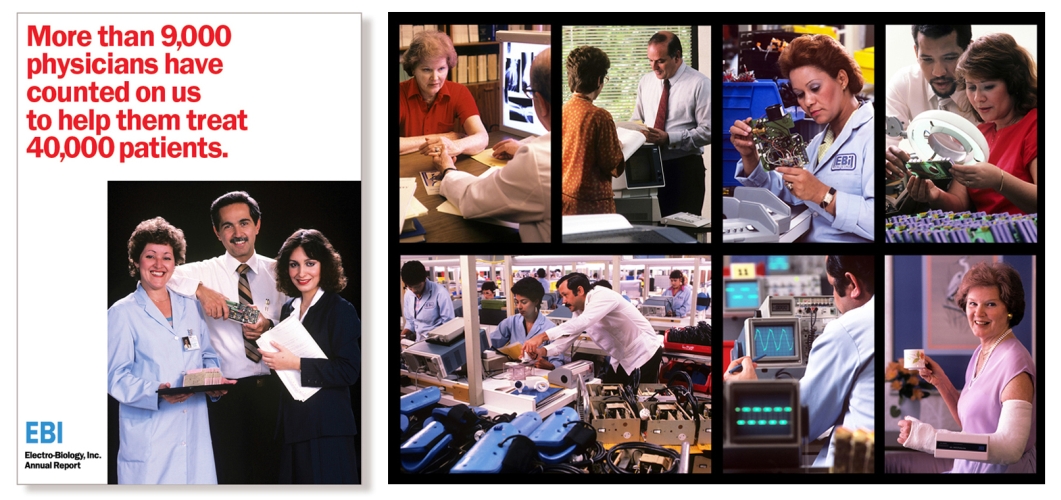 Not just how it works, but how you do it.
Photo essay, art directed by Ellen Shapiro and shot by Gabe Palmer at EBI's manufacturing facility in Guaynabo, Puerto Rico, depicts the 36-hour process of fulfilling a physician's prescription for a custom-calibrated bone-healing system.
EBI is now a division of Biomet Corporation.
More in Biotechnology, Pharmaceutical, Medical
Cerecor, Inc.
ContraFect Corporation
Electro-Biology, Inc.
Anterios, Inc.
Sapience Therapeutics
Emergency USA
Or Explore More:
Biotechnology, Pharmaceutical, Medical
Financial, Legal, Consulting
Products and Services
Education
Nonprofits: Arts, Community