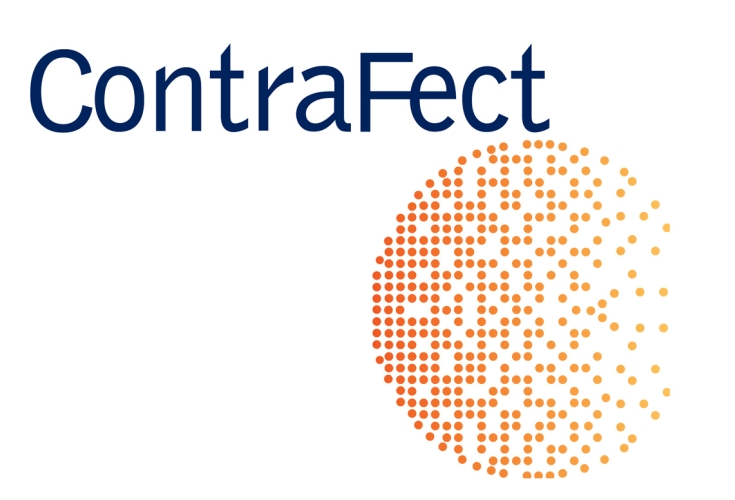 pharmaceutical
CONTRAFECT CORPORATION
Visualizing Powerful New Treatments
Based in Yonkers, NY, ContraFect is developing new approaches to destroying drug-resistant pathogens that cause hospital infections and disease epidemics.
The symbol we developed is has layered meanings: a globe, a petri dish with disappearing pathogens, and an abstract 'C.'

The original website design opened with a quick animation: the images of pathogens are wiped out while the text explains the company's mission.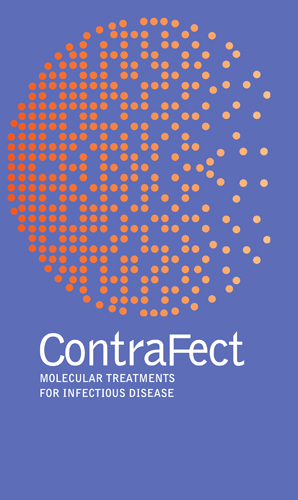 Brochure covers feature a gradient behind the dots.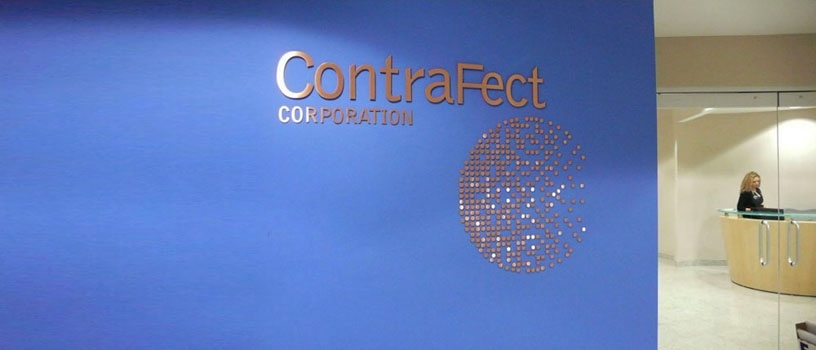 On the office entrance wall, painted 'ContraFect Blue," the effect is made dimensional with a 3-D logo in brushed copper.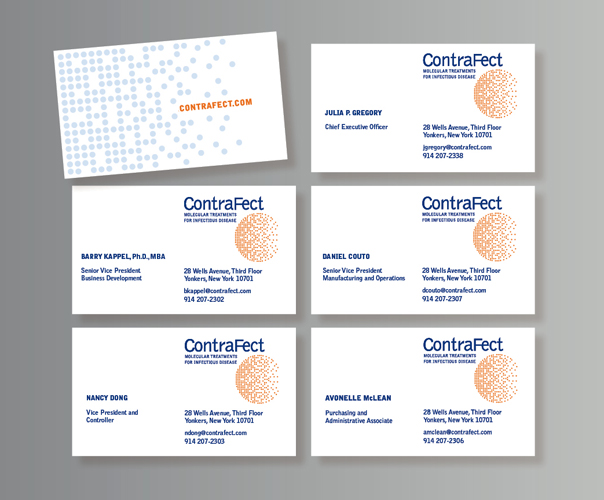 More in Biotechnology, Pharmaceutical, Medical
Cerecor, Inc.
ContraFect Corporation
Electro-Biology, Inc.
Anterios, Inc.
Sapience Therapeutics
Emergency USA
Or Explore More:
Biotechnology, Pharmaceutical, Medical
Financial, Legal, Consulting
Products and Services
Education
Nonprofits: Arts, Community